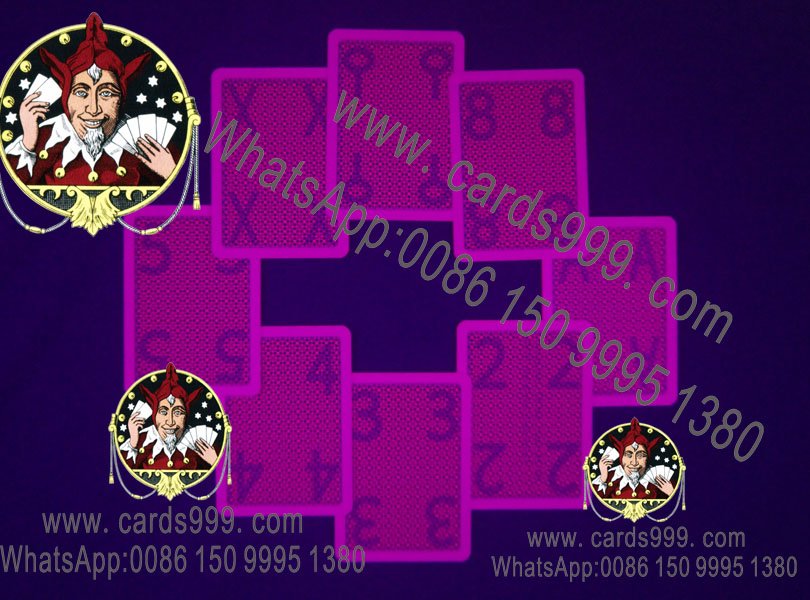 Luminous marked cards Copag 4 PIP
Copag Playing Cards Poker Size Jumbo Index Single Deck (Red Blue)
The number of cards / 1 pack: 55 (52 + 3 jokers)
Size: 63 * 88 mm
Material: 100% plastic
Index: 4 Corner Jumbo
GS marked cards, the guarantee of good quality.
What is a marked deck of cards?
How to distinguish the good quality marked cards and normal quality marked poker cards?
1.Good quality marked deck can be seen clearly, under any kinds of light.
2.Good quality marked cards cannot be seen by normal eyes, only can be seen by our infrared contact lenses and poker cheating sunglasses.
3.Good quality marked deck of cards, the marks need to be reasonable mark, no matter how you put or hide the cards, you can also see the marks and fonts clearly.
However, it also needs the best marked cards reader, if you only have the good quality cheating cards, without poker contact lenses and invisible ink glasses, it also cannot work well.
Marked cards with contact lenses, perfectly complement each other, not a single one can be dispensable.
Share This Product