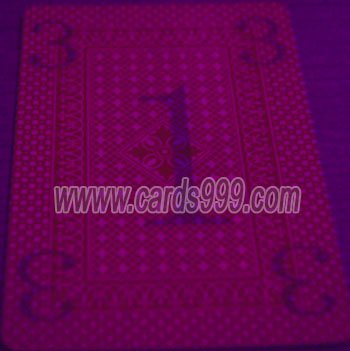 Fournier Heraclio No1 Playing Cards Cheating Tricks
HERACLIO Fournier No.1 playing cards cheating tricks.
Playing cards features:
1. Color pattern on the back of cards: red and blue
2. Material: cardboard
3. The deck contains: 40/50 cards
4. The size of cards: 62mm*95mm
How to mark HERACLIO FOURNIER No 1 playing cards with magic cheating tricks? Do you know the best way to mark cards? How do you make invisible ink?
blue cards: marked a big font in the middle of the card (white mark)
red cards: marked with a big font in the middle or small fonts in four corners (white or black marks).
How does the invisible ink work?
Many of magicians will choose Golden Sunshine marked deck of playing cards and infrared contact lenses, to work with their perfect magic show.
Many of poker players will choose Golden Sunshine scanner system, poker winner predictor to know more information of Texas Holdem and Omaha poker games.
Here is your best choice for playing cards cheating tricks.
Share This Product